EDSFAT is made up of a wide range of roles, not all relating to First Aid and Medicine. We have a variety of support roles, who are vital to EDSFAT's ability to provide First Aid at scouting events.
Catering Department
Our catering department keep the team well fed after a busy shift. Having our own catering department allows us to have flexible meal times. This ensures staff are available for shifts when required at events. The Catering department is lead by their manager Lynne Lewis and Head Chef Douglas Arterton, who has over 25 year experience as an army chef. Each catering department member has a Level Two Food Safety and Hygiene for Catering Qualification, so that we can provide high quality food and meet the dietary requirements of our team members. They provide three meals a day, with special themed meals during week long camps such as Greek night and afternoon tea.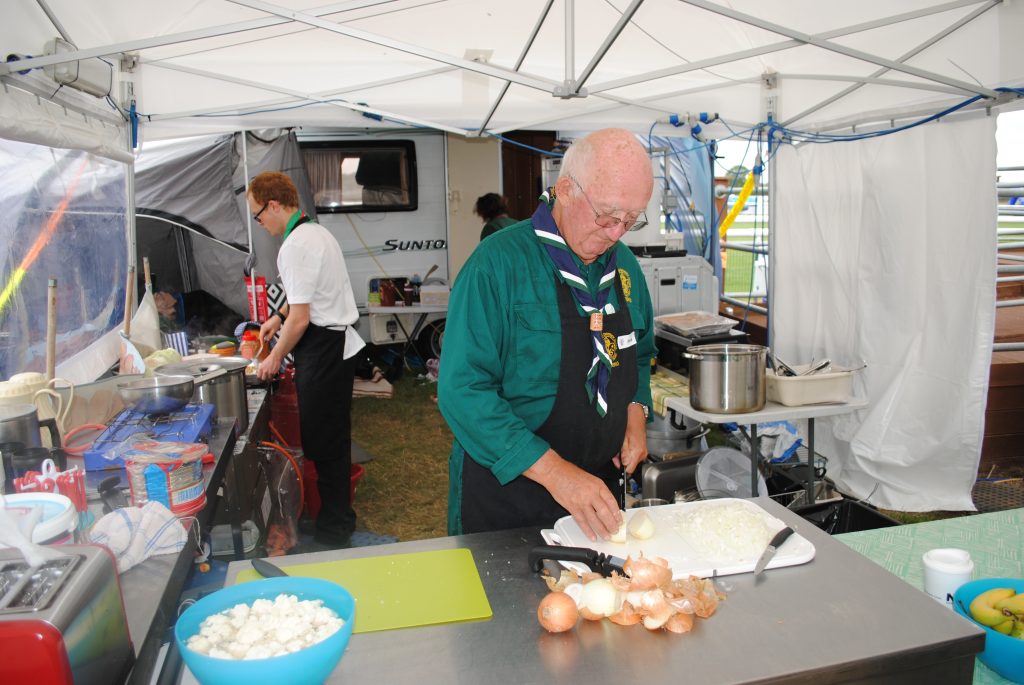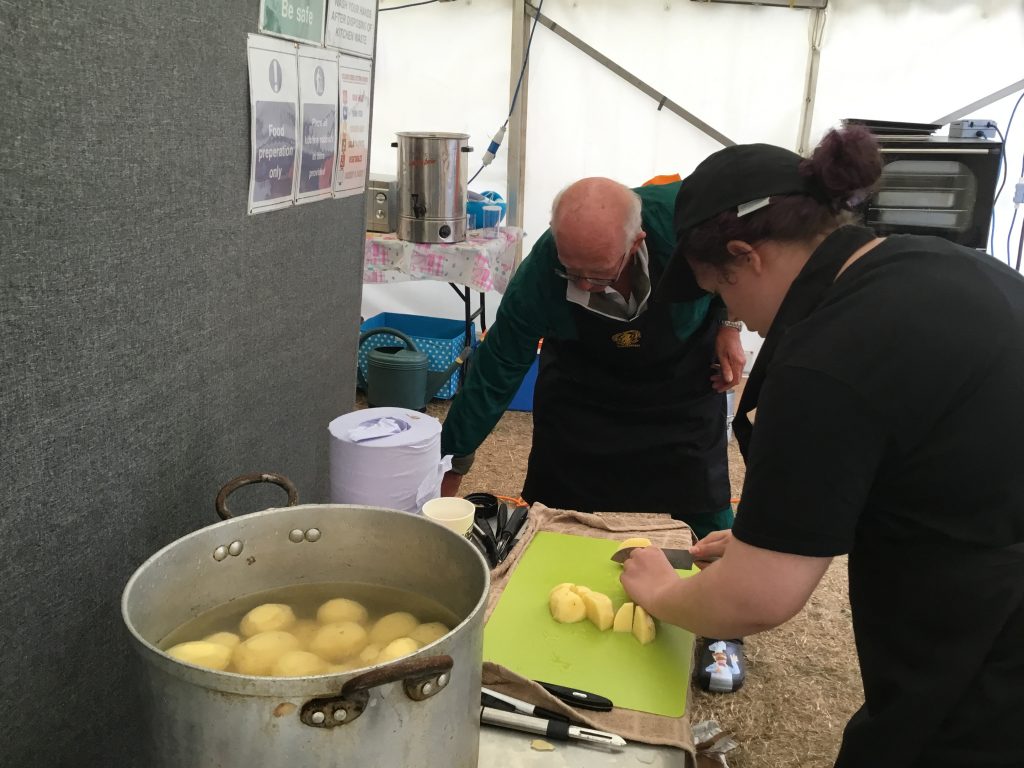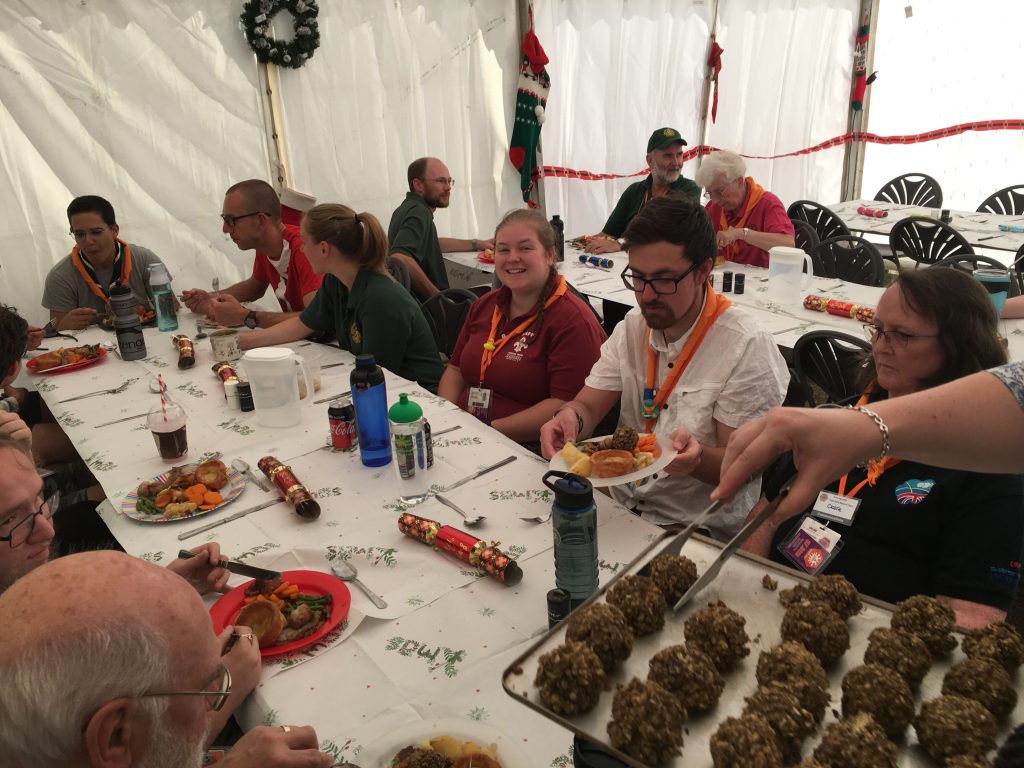 Administration
When a participant enters the medcentre, they are greeted by one of EDSFAT's friendly administrators. Their role is to collect patient information and manage thousands of health forms from all the event's participants and staff members. We aim for all our administrators to have the Qualsafe First Aid at Work Qualification, so that they can provide instant first aid when patients arrive at the medcentre. They work with shift leaders to manage the patients coming in and out of our care.
Communications
At events, our first aid support goes outside the medcentre. At most times, alongside the medcentre, we have a static first aid point, roaming first aiders on bikes and at least one responding ambulance. To coordinate this, we have our communications department. They work with shift leaders, the team managers and event co-ordinators to make sure EDSFAT's resources are where they need to be. They manage the team's radios and mobile phone, which allows leaders at events to directly call the First Aid Team, to request assistance. The communications department is based in our dynamic communications vehicle, which is equipped with all the required systems. The department is comprised of amateur radio licence holders and inhouse trained members.
Logistics
When arriving at events, we need to convert empty rooms into on-site medcentre to provide the best quality care for all the participants. To do this we have a fantastic dedicated logistics team. They help organise the transport of equipment, setting up the medcentre and our social areas with electricity, managing our daily laundry and supporting the catering department with their food shopping.
IT Department
Each EDSFAT member has their own Microsoft account with access to Microsoft Apps including Microsoft Teams which we are using to communicate over lockdown. This is managed by EDSFAT's IT department. They also organise the team's Facebook, Instagram and our website. As EDSFAT has members based across the UK, our IT department uses technology to allow us to collaborate over long distances for example sharing training resources.