We provide first aid and medical cover at a variety of Scouting events. For each event, we co-ordinate with the event leaders and work together to identify the correct and appropriate medical and first aid support. For large events, we also refer to the Purple Guide.
Listed below are some of the facilities and equipment EDSFAT provides at events we support.
Medical Centre
At the larger events EDSFAT supports, we organise a medical centre which is normally ran out of a building. At smaller events we use one of our vehicles, treatment trailer or heavy-duty event tents.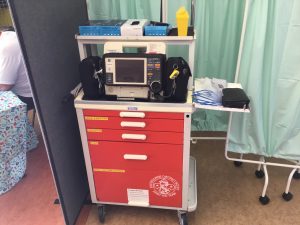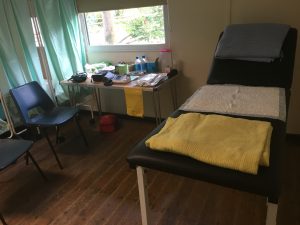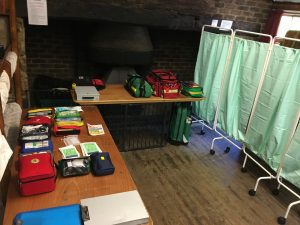 Vehicles and Equipment
Treatment Trailer
For larger events, we use our Treatment Trailer as a static first aid point. This is a small scale version of our medical centre, where participants can be treated. This works especially well at jamborees, where we can use the trailer in the main arena or by adventurous activities that are further away from the medical centre.
Frontline Ambulance
EDSFAT can provide an equipped frontline ambulance which allows us to bring the medical facilities and staff to the patient and then transport them on-site if required.
Land Rover Ambulance
Our Land Rover ambulance is used for events where the terrain is more difficult to access in our frontline ambulance, such as hikes and off-road events. We have equipped this vehicle for the treatment of causalities in these environments.
Bikes
At jamborees and other events, we bring bikes which have been customised to provide first aid and medical support. This gives us another way to provide treatment to the event participants.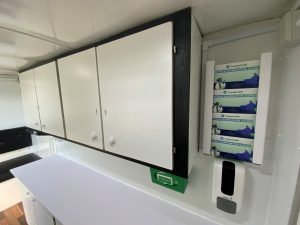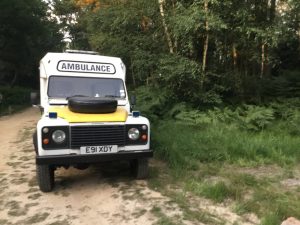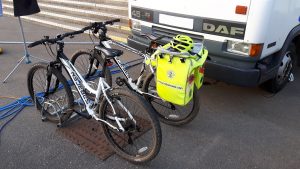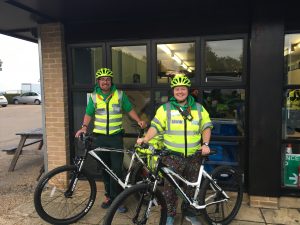 Staff
First Aider
One of EDSFAT's greatest assets are our brilliant first aiders. All our first aiders have a minimum qualification of QA Level 3 Award in First Aid at Work which is taught by the EDSFAT Academy. Many of our first aiders extend their first aid knowledge by completing Qualsafe First Response Emergency Care qualification. These Qualsafe accredited qualifications allow our first aiders to deal with more first aid situations than covered in the standard Scout First Response course.
Health Care Professionals
EDSFAT also has many health care professionals (HCPs) who work together with our first aiders, including nurses, paramedics, paramedic practitioners and doctors. The variety of HCPs in our team, all bring different skillsets which are useful in different situations.
Team Support Services
EDSFAT is not only comprised of first aiders and healthcare professionals. We have a great team of support services who allow us to deliver the highest quality care. To find out more, look at our Team Support Services tab.
If you are interested in booking EDSFAT's services, please fill in an initial booking form on the bookings page. From there, we will contact you and discuss whether EDSFAT can support your event.